2023 Point in Time (PIT) Count Training – In Person
January 3
@
10:00 am
–
12:00 pm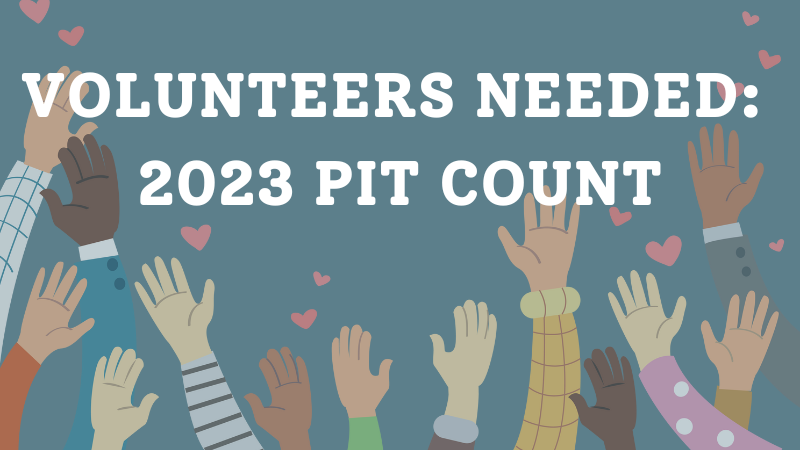 At the end of January each year, every region in the nation performs a Point-in-Time (PIT) Count of all people experiencing homelessness in shelters and on the street.
The PIT Count creates the ability to monitor trends in homelessness and supports local efforts to end homelessness by identifying unmet needs in the area.
How can you help?
Volunteering to count involves completing surveys with people experiencing homelessness on the day of the PIT Count (1/25/23) and for the seven days following (you can choose to help just for one day or as many days as you'd like). We provide training, survey forms, and incentive items to give to survey participants.
Join us in person at Lighthouse Ministries on January 3rd at 10:00AM or Virtually on Microsoft Teams January 12th at 1:00PM to participate in training and help our community.